Find Employee from Abroad
The competition for skilled labor is heating up. Many employers have started to recruit from outside of Finland.
We can help you expand your search abroad. We attract talents to the Tampere region by organising campaigns, activities, and events in partnership with employers, Business Finland, and TE-Services. With the help of EURES services, you can expand recruitment to the rest of Europe.
Contact us to hear about current international recruitment events! You can find our contact information at the end of the page.
When recruiting from abroad, it is important to remember, that you may need a separate permit for employing someone from another country. An employee from outside the EU or the EEA must have the right to work in Finland.
International Recruitment Channels
TE Office's EURES service expands your search throughout Europe or even beyond. Find the appropriate candidate within the over 1 million CVs available via EURES and become visible on the market by creating your EURES employer profile at Employers (europa.eu).
Looking for international talents in specific fields or industries? Post your job opening to the Job Market portal – it will automatically appear in the listed open jobs of Work in Finland where they can be seen around the world.
European Job Days are online recruitment events that bring jobseekers and employers together. Employers will enjoy free and direct access to a huge pool of European jobseekers interested in working in different places.
TE live offers visibility for your recruitment process, saves you time and gives you the opportunity to enhance your employer image. In a recruiting broadcast you can present the values and work culture of your organisation more thoroughly and answer the jobseekers' questions all at once, giving potential applicants a better view of what you are really looking for.
Residence and Work Permit Matters
If your employee is not a citizen of an EU or EEA country, he or she must apply for a residence permit. Citizens of EU and EEA countries may work without restrictions, but they must register their right of residence. Find out more at For employers | migri.fi.
Your employee can fast-track their residence permit application and receive a decision in two weeks, if they are coming to Finland to work as a specialist, start-up entrepreneur, with the EU Blue Card, as a specialist or manager with an ICT residence permit, or in top or middle management of a company. Find out more at Fast track | migri.fi.
At Enter Finland service, you can supplement your employee's online residence permit application with information about the employment and your company, and pay for the application on behalf of the employee.
You can check the processing time of your application at Check the processing time of your application | migri.fi.
Work in Finland's International Recruitment Advice for Employers
A nationwide and centralized service that offers employers general advice regarding international recruitment and work-related migration. Companies can get advice on recruiting international talent, hiring and permit processes, and how to relocate employees to Finland.
The Finnish Immigration Service's Guidance for Employers
Employers can seek advice on work and residence permit issues from the Finnish Immigration Service's employer service. Service hours: Monday to Friday at 8.30–12.00 and 13–15.30.
International Recruitment Guide
Business Finland's International Recruitment Guide gives you a deeper understanding of the international recruitment process.
International Recruitment Guide
Recruitment Coordinator
Riho Laurisaar
International recruitment advice, and candidate introductions and searches to your need.
Recruitment Coordinator
Max Hurri
International recruitment advice, and candidate introductions and searches to your need.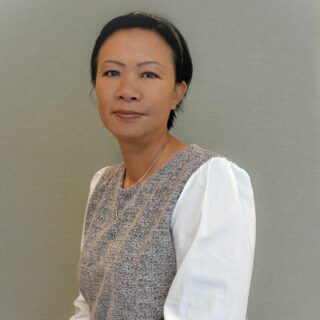 Business Coordinator
Karen Ahtiainen
Talent attraction activities and international mobility.